blog

Back
Alberta on the Plate is Taking Over Red Deer this August
Image via Tim Toomey
Calling all foodies! Alberta on the Plate is back for 2021, and we couldn't be more excited.
This province-wide food festival is set to take place from August 6th until the 15th. The 2021 event spans 10 days, 26 Alberta cities, 87 restaurants, and 250 local producers.
During this dine-around festival, guests will be invited to support local businesses, growers, and cattle raisers by dining out at participating restaurants. Restaurants will have prepared dishes featuring ingredients grown or raised right here in Alberta.
The goal of Alberta on the Plate is to establish meaningful connections between chefs, producers, and restaurant-goers. Think of this festival as an introduction to the people and businesses who grow and create the food you eat every day.
Participating restaurants in Red Deer include Bo's Bar and Stage, Cilantro and Chive, and Gasoline Alley Farmers' Market. However, there are several other Central Alberta restaurants participating as well, including Lodge 43 in Sylvan Lake (just 20 minutes from Red Deer) and D&A Gardens in Elnora (40 minutes from Red Deer). Of course, you'll also find lots of participating restaurants in and around Calgary and Edmonton.
Restaurants will be serving multi-course, fixed-price menus during this special event, with each menu highlighting local ingredients, as well as local distillers and brewers.
The 2021 sponsors of Alberta on the Plate include Alberta Beer, Alberta Beef, Alberta Beekeepers Commission, Food Tourism Strategies, Alberta Chicken, Alberta Milk, Egg Farmers of Alberta, and Tourism Red Deer.
Whether you're in the mood for Mexican cuisine, farm-to-table, steak, classic pub food, or pizza and pasta, you'll be able to find it at Alberta on the Plate.
If you're going to be in Red Deer between August 5th and 16th, then be sure to book a table at any one of our restaurants participating in Alberta on the Plate. And if you need a place to stay during your visit, we'd love to host you at the Days Inn by Wyndham Red Deer. We offer a welcoming atmosphere, family-friendly amenities, and an unbeatable location in the heart of the city.

Back
Recent Post
From September 1st until September 30th, Albertans have the chance to discover, experience, and celebrate arts and culture in their city.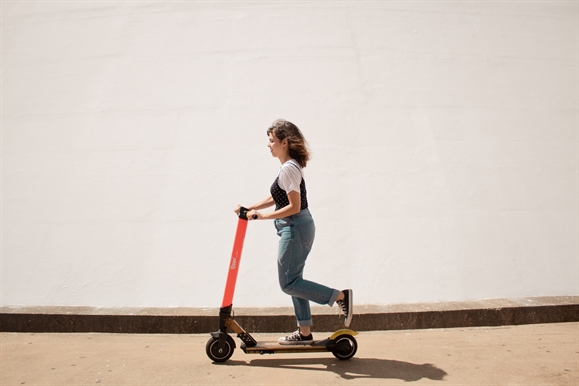 This past May, the city of Red Deer approved the implementation of a two-year electric scooter (e-scooter) pilot program, and now it's officially launched!

Prev Post
Next Post