blog

Back
Top Wildlife Viewing Parks in Red Deer, Alberta
Image by: xeppo
Red Deer is a nature lover's paradise. And with the Alberta city being surrounded by so much natural beauty, there is no shortage of opportunities to view the wildlife that also call Red Deer home—and up close and personal, at that! Keep reading for our favourite parks to catch glimpses of a diverse assortment birds, pollinators, and mammals.
Gatez Lakes Sanctuary
The Gaetz Lakes have been a protected federal migratory bird sanctuary since 1924. Sprawling at almost 300 acres, the sanctuary is now also home to wildlife such as foxes, ducks, moose, and much more. Take your pick of walking trails (there are five kilometres worth) and make sure to stop at the viewing decks to observe a number of different diverse habitats.
Maskepetoon Park
Originally a wild river valley, Maskepetoon Park has since been re-established as a protected natural area located right in the heart of Red Deer. Maskepetoon Park is a pollinator park—a dedication that protects the native and planted habitats for pollinators such as bees, butterflies, moths, beetles and hummingbirds. Visitors can enjoy the park and the wildlife by strolling along the pathways and trails that wind through the forest and marshes.
Wildlife viewing is a great way to enjoy Red Deer's natural beauty, while also being a safe and socially distanced outdoor daytime activity. Days Inn Red Deer is situated close to both parks, making it a conveniently located choice for a local staycation. Along with a fantastic location, our Alberta hotel also offers clean, spacious, and stylish accommodations equipped with impressive in-room amenities including a TV, mini-fridge, free WiFi, and complimentary coffee and teas. Get in touch to book your stay with us today.

Back
Recent Post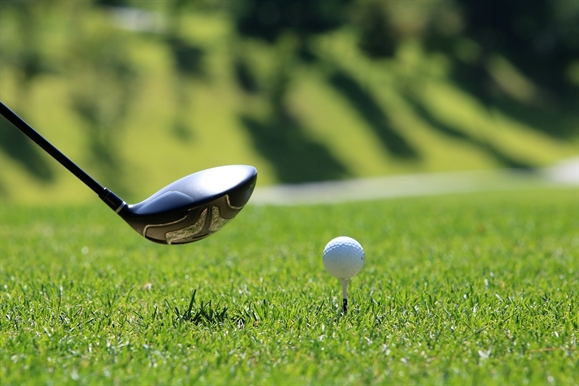 Golfing is a popular pastime here in Red Deer and our city has no shortage of greens to play on.
You don't have to go very far for a fun-filled retreat when you're in Red Deer, Alberta. With an abundance of outdoor activities around every corner from skating to snowshoeing, there's no shortage of great things to do—all while safely socially distancing, of course.

Prev Post
Next Post