blog

Back
Top Valentine's Date Ideas in Red Deer
Image via Maira Gallardo
Valentine's Day is fast approaching, which means it's time to decide how you and your partner are going to spend it. Luckily, there is no shortage of romantic activities and events happening in Red Deer this V-Day. From dinner for two at Little Red Barn to an intimate couples massage workshop, check out the top Valentine's Day date ideas in Red Deer.
Valentine's Day Dinner and Flowers at Little Red Barn
Head to Little Red Barn this Valentine's Day for an evening you'll never forget. They are hosting a special event that includes a gourmet dinner for two, featuring the likes of pan seared salmon, braised short rib, sous vide pork tenderloin, P.E.I. mussels, caprese salad, duck sliders, and for dessert, your choice of sticky toffee pudding, chocolate covered strawberries, or cheesecake. You can also choose to order a special bouquet for your partner that will serve as the table centrepiece upon arrival. Book your dinner reservation for Saturday, February 12th or Monday, February 14th.
Intro to Couples Massage
Sacred Mountain Wellness Studio in Red Deer is pleased to host an Intro to Couples Massage workshop, taking place on Saturday, February 12th at 1:00 pm. They invite local couples to help each other relax by learning various massage techniques you can take home with you. The workshop is also said to help couples open up and share with each other, fostering greater intimacy. Tickets cost $75 and the entire class will be in-person.
Be My Valentines Comedy Date Night
Surprise your partner with tickets to the Be My Valentines Comedy Date Night, organized by Red Deer Comedy. Hosted by the West 67 Lounge & Grill at the Radisson Hotel Red Deer North, guests will be treated to a hilarious live show with headliners that include Faris Hytiaa, Randy Webb, and Justin Littlechil. Tickets cost $25 in advance and $30 at the door. The Be My Valentines Comedy Night is set to take place on February 12th, kicking off at 8:00 pm.
If you're going to be in Red Deer this V-Day, then remember to plan something special for you and your partner. If you need a place to stay while in town, we'd love to have you the Days Inn by Wyndham Red Deer. We combine luxe amenities and a romantic atmosphere with an unbeatable location in the heart of the city.

Back
Recent Post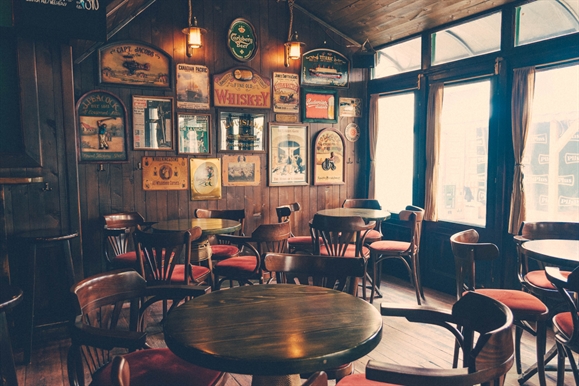 St. Patrick's Day is almost here, and we can't wait to celebrate!
If you're looking for a cultural activity in Red Deer this month, look no further than the Viewpoint Gallery's latest exhibition.

Prev Post
Next Post